PROJEKT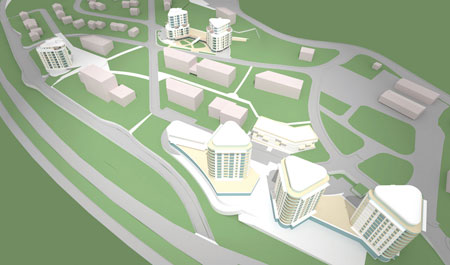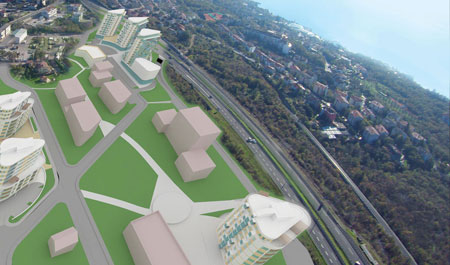 Because of its specific location SeeMAR Residence resort has multiple purposes. It consists of six locations with urban permits for various types of content.

At this location that offers a view on the Kvarner bay, and is connected with all major European destinations, it is easy to imagine specialized medical institutions, clinics, rehabilitation center for athletes, an exclusive hotel, luxury apartments, modern and secure senior resort…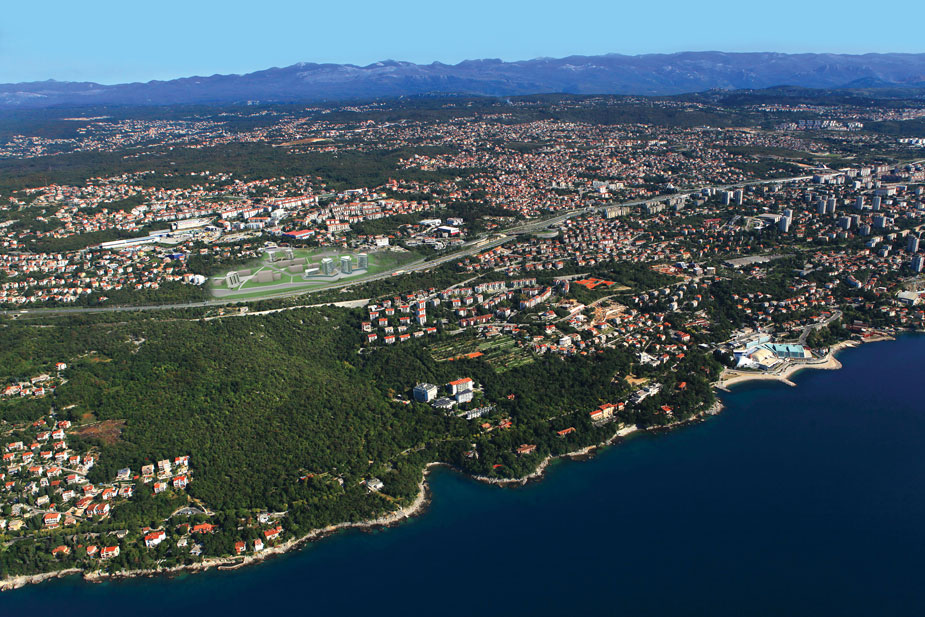 With a beautiful view on the bay, the islands, and, at the same time the green slopes, this most attractive urban resort comprises six locations that can have multiple purposes.

Each location within the resort SeeMAR Residence is defined with the detailed urban plan (space and purpose are defined) of the City of Rijeka, has clean title deed and belongs to the company GP KrK Co. or to the companies owned by GP KrK Co.

It is possible to begin with the construction immediately after obtaining a building permit. The investor may obtain a building permit within a maximum of two months after valid project documentation has been submitted to the state bodies for verification.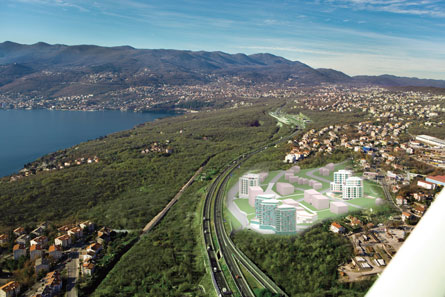 Concept designs listed in this brochure were the basis for the detailed urban plan of the City of Rijeka and all listed purposes of the buildings, their gross area, their characteristics (number of floors, etc.) are in accordance with the spatial plans.

P KrK Co. is, according to investors, open for all investment possibilities in the listed locations – sale of the project company that owns the property and the project (SPV), sale of the entire project with land and conceptual designs, or selling a particular construction site.

SeeMAR resort:
• Facility Dp-10
• Facility Dp-9
• Facility Dp-2
• Facility Dp-8a
• Facility Bp-6a
• Facility Bp-6b