IN THE HEART OF EUROPE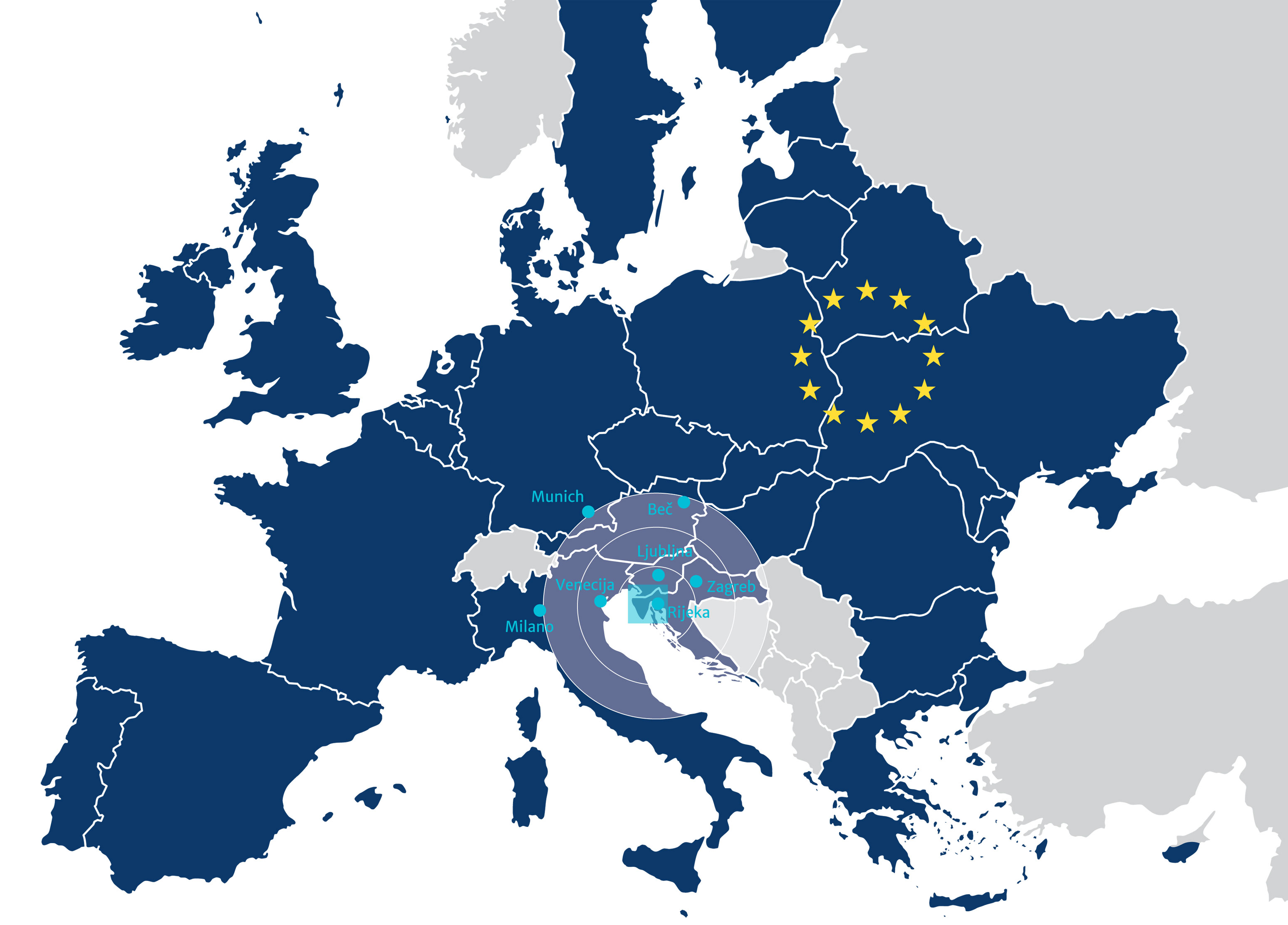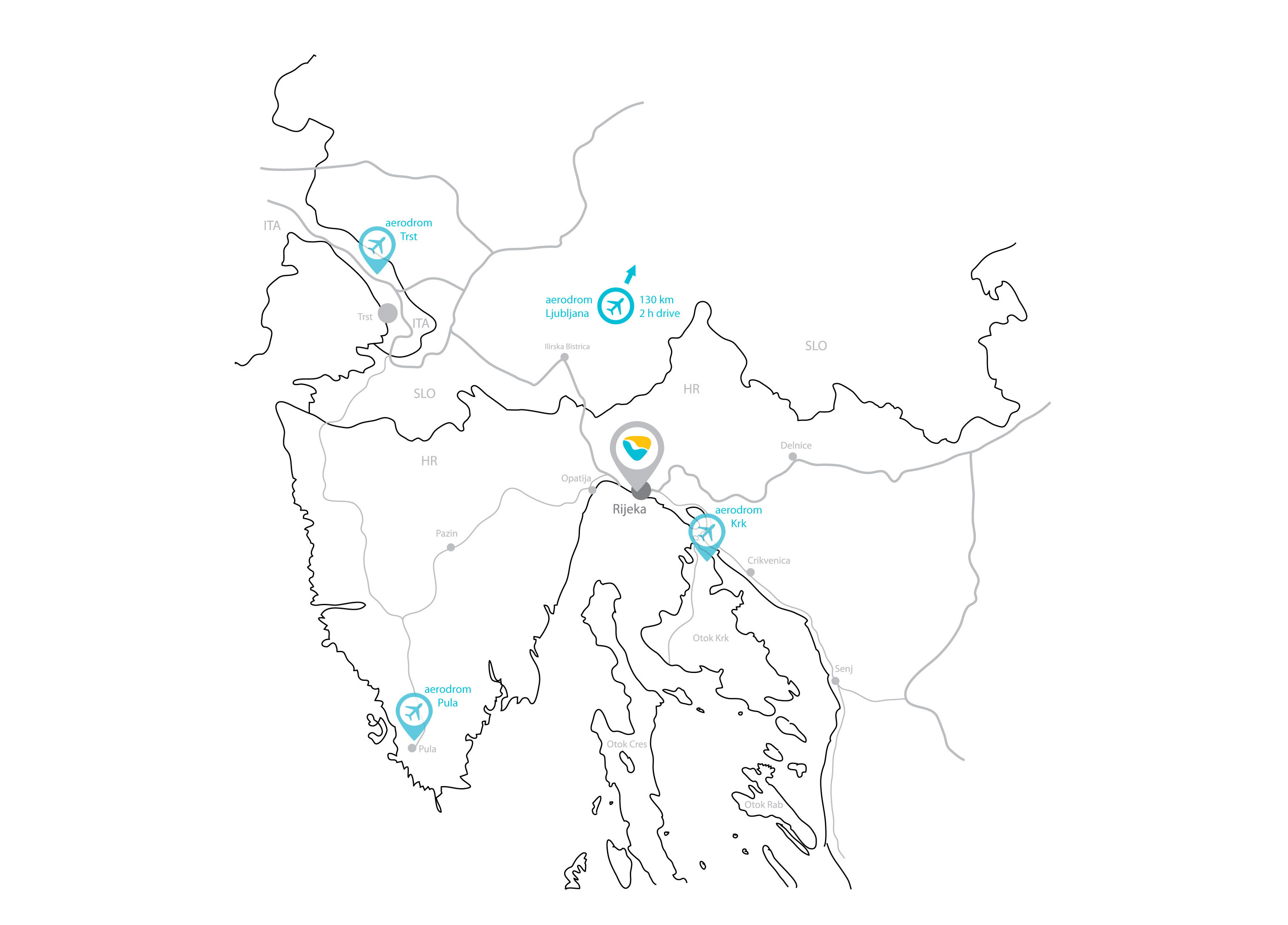 Resort SeeMAR Residence is situated in the heart of the old continent, a part of which is Croatia, on a unique location between Rijeka, third largest city in Croatia, and Opatija, touristic pearl of Adriatic Sea, only few hours away from the main European capitals. Historical significance of Rijeka as one of the strong traffic centers, as well as centuries long influence of Italy, Germany and former Austro-Hungarian Empire, have left a strong impact on the identity and cultural development of this area. Safety, accessibility, hospitality, sense of freedom, purity and excellent traffic connections are an important part of the tourist and business everyday life of this part of the Adriatic.
SAFETY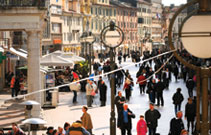 Because of its rich history Rijeka is the real intersection of cultures, lifestyles, religions and nationalities. This area is considered to be the most open to foreigners, primarily thanks to the fact that Rijeka is a centuries-old port center that has always had a great importance for Europe and the world.

City of Rijeka is recognizable by multiculturalism, tolerance and open-mindedness. Many say it is a city most comfortable to live in. At the first glance tourists are amazed with the main city promenade – Corso and small and charming streets of the old town with its picturesque galleries, cafes and restaurants, where playful children's laughter echoes all day long..
NAUTICAL TURISIM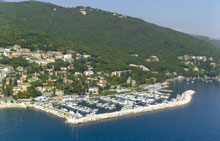 In the immediate vicinity of Opatija is the ACI marina Opatija, which tall sails and masts are recognizable feature of this picturesque seaside town. Due to its location, which is only a few hours' drive away from the international airports in Zagreb, Trieste or Ljubljana, and because of its mild climate, ACI marina Opatija is ideal for both, short winter trips and for the beginning or the end of the cruise along the Adriatic coast, at any time of the year.

In the other direction, on the island of Krk, in Punat, there is the oldest marina in Croatia. This marina is located in a bay, well sheltered from the winds.
PEARL OF THE ADRIATIC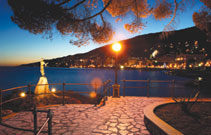 The City of Opatija, often called the Pearl of the Adriatic Sea, is situated in the immediate vicinity of the urban resort SeeMAR Residence. With a tourist tradition of 170 years, Opatija is certainly one of the most famous destinations in Croatia, favorite to Italians, Austrians and Germans.

Located at the foot of Mount Učka, on the coast, Opatija offers, with its climatic characteristics, beautiful architecture, quality hotels, beautiful preserved parks and promenades, opportunities for pleasant stay during the whole year. Emperor of Austria, Franz Joseph himself, gave the wind in the sails to Opatija's tourism, when he, in March 1889, declared Opatija the first climatic seaside resort at the Adriatic.
DELICACIES FROM KVARNER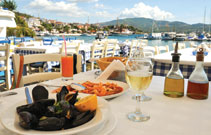 The proximity of the sea and the mountains and, at the same time, the availability of fresh foods and the impact of different cultures influence the tastes, smells and colors of the trays of Kvarner chefs. Combination of coastal and continental cuisine allows creative culinary combinations so that this area can pride itself with the best restaurants in this part of the Adriatic Sea.

Surrender yourself to the famous local delicacies – shrimps, mussels, fuži (traditional Istrian pasta), mushrooms, asparagus, Lovran chestnuts and cherries, Istrian truffles…