LOCATION WITH A SPECTACULAR VIEW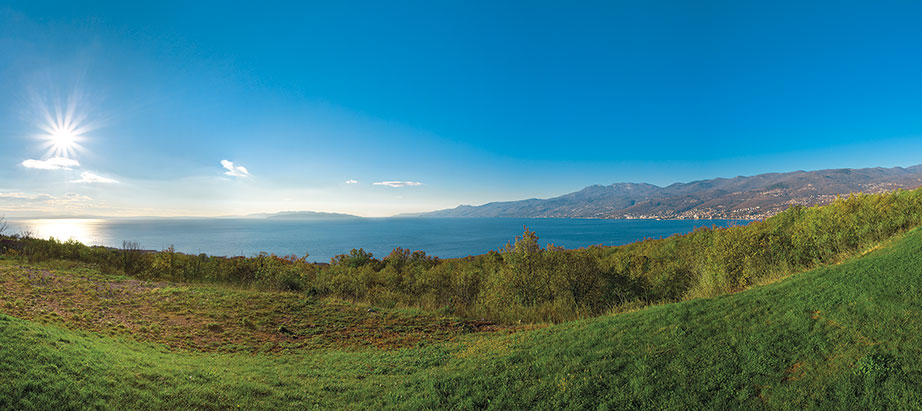 In the Republic of Croatia, an EU Member State that is friendly and open to the world, at the intersection of vivid cultures, vibrating colors, flavors and fragrances is a location with a view on one of the most beautiful parts of the Adriatic Sea, the Kvarner Bay with numerous islands and the most spectacular sunset behind the slopes of Mount Učka. Feel with all your being as though you are already here and let it take our breath away!

You are only a thirty minute drive away from the beautiful mountain areas, green slopes and continental climate. As soon as you arrive at the SeeMAR Residence, you will have the city and whole Kvarner Bay at your fingertips. If you wish to feel warm pebbles, hear the sound of seagulls or just have some entertainment at the sea, you can visit one of the numerous beaches, peaceful coves and romantic walking paths situated near this urban resort. Given the mild climate of this area, spending time outdoors, in nature, is possible throughout the year.
This area prides itself with well-preserved, safe and pleasant environment, crystal clear sea and coast with tidy beaches and marinas with the Blue Flag, which is awarded to a large number of beaches.

The proximity of the islands is attractive to both, families and adventurers, who find perfect beaches on the islands of Cres, Krk, Lošinj and Rab. It is also important to point out that there are beaches adapted to the special needs of the disabled, equipped with all facilities and appropriate access to the sea. For those who wish not to be separated from their pets, there are pet friendly beaches.

At the foot of the urban resort SeeMAR Residence is a surfing bay. Extreme sports fans can also experience paragliding as well as visit sport climbing areas in nearby Mount Učka. On the other side there is Platak, Rijeka's popular ski resort, located only 30 minutes away.